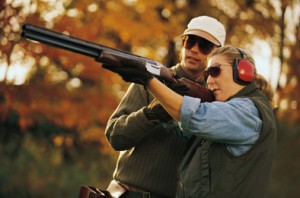 Welcome to the Brittany Shooting Park.
As badly as we look forward to returning to "normal," in order to help ensure your well-being and ours, if you can answer yes to any of these questions, please do not come to visit Brittany Shooting Park for any events:
Have you had a fever in the last 24 hours of 100 degrees F or above?
Do you now, or have you recently had, any respiratory or flu symptoms, sore throat, or shortness of breath?
Have you been in contact with anyone in the last 14 days who were diagnosed with COVID-19 or has coronavirus-type symptoms?
Our "Members Only" facility is available to current members 7 days a week. However, always check this website for portions of the facility to be closed due to scheduled events. We ask members not to start shooting before 8:00AM and stop 30 minutes before sunset. Unless, previous permission has been given.
The clubhouse is staffed for the following hours. You must call for an appointment to allow us to follow social distancing rules – 618-278-4462.
Monday – 10:00-4:00
Tuesday – 10:00 – 4:00
Wednesday & Thursday – Office Closed
Friday – 10:00-4:00
Saturday & Sunday – 10:00 – 4:00
These times are subject to change due to weather conditions. While the berms generally remain open for members, anyone wishing to utilize the Trap & Skeet fields in questionable weather will want to call before arriving at the range.
We are a full service facility offering;
Our club holds many sanctioned matches through out the year.
We are currently affiliated with following shooting diciplines & organizations…..
The Amateur Trapshooting Association (ATA)

The Illinois State Trapshooters Association (ISTA)

The International Defensive Pistol Association (IDPA)

The National Rifle Association (NRA)

Illini Indians

Single Action Shooting Society (SASS) "Cowboy Action"

The International Defensive Pistol Association (IDPA)

The Steel Challenge